We've reached the last day of 2020!
It's been a wild year in so, so many ways; and cinema is just one of them. My start of year watchlist was thrown out the window three months in, and the calendar of 2020 cinematic releases is far different than what we thought it would: but, regardless, I'm happy with what I've seen.
This year, I'm ranking Maria Kondo style: with the ones that gave me most joy at the top. I wouldn't necessarily say that my number one, for example, is definitively the best film of the year – it's just the one that edged closest to my heart.
Disclaimer:
I caught Parasite, Jojo Rabbit, A Beautiful Day in the Neighbourhood, The Lodge and others last year in preview screenings and at London Film Festival, so they're not included in this top twenty.
Honorable mention:
Little Girl (Petite Fille)

This stunning film is a documentary unlike any I've seen before, and it pains me to not be able to include it in my top ten films. I haven't seen much talk about it at all, and desperately urge you to seek it out if at all possible.
Without further delay, I present my top twenty films of 2020:
---
twenty.
Birds of Prey
Directed by Cathy Yan
Written by Christina Hodson
Starring Margot Robbie
What a blast.
A bunch of women, led by Margot Robbie; in extremely cool costumes beating the shit out of bad guys and making friends along the way? It's everything I ever could have asked for.
nineteen.
Enola Holmes
Directed by Harry Bradbeer
Written by Jack Thorne & Nancy Springer
Starring Millie Bobby Brown, Louis Partridge, Henry Cavill & Sam Claflin
Good, wholesome, proper fun. Why is Millie Bobby Brown living my best life?
You'll note this trend of female centric films throughout my top twenty, because what a year for female filmmakers 2020 turned out to be despite it all. There's a reason why they connected with me more: it's so refreshing to see.
eighteen.
Uncut Gems
Directed by Josh Safdie & Benny Safdie
Written by Josh Safdie, Benny Safdie & Ronals Bronstein
Starring Adam Sandler
If you'd told me five years back that 2020 would bring us a pandemic and a brilliant performance by Adam Sandler, I would have had a harder time believing the latter. That's a joke (mostly), but I am genuinely surprised that someone gave him that role. I was a huge fan of Good Time, and while I didn't love Uncut Gems as much as it's predecessor, it was absolute insanity and I thought it was brilliant.
seventeen.
Wolfwalkers
Directed by Tomm Moore & Ross Stewart
Written by Tomm Moore, Maria Pareja & Ross Stewart
Starring Honor Knefsey, Eva Whittaker & Sean Bean
This is a little film that snuck up on us all, isn't it?
This AppleTV+ original animation is a gorgeous little story with stunning, simple originality and dreamy animation. It also has, as I'm sure you can see from the title, the most perfect use of Aurora's 2015 song Running with the Wolves.
sixteen.
Eurovision Song Contest: The Story of Fire Saga
Directed by David Dobkin
Written by Will Ferrell & Andrew Steele
Starring Rachel McAdams & Will Ferrell
You'd be hard pressed to find a film that inspired as much joy in 2020 as this one. Considering it's the year we needed that most, I'm happy to have this so high up.
Jaja Ding Dong for Best Original Song!
fifteen.
Kajillionaire
Directed by Miranda July
Written by Miranda July
Starring Evan Rachel Wood, Debra Winger, Richard Jenkins & Gina Rodriguez
I vibe with this even if I'm a little baffled by it.
The world created by Miranda July in this film is so fascinating, and I've found it lingering on my mind more and more as time goes on. There are so many precise, bizarre elements to it that I cannot fathom someone thinking up, and the four lead performances are so enjoyable.
fourteen.
I'm Thinking of Ending Things
Directed by Charlie Kaufman
Written by Charlie Kaufman
Starring Jessie Buckley, Jesse Plemons, Toni Collette & David Thewlis
I'm not entirely sure what I experienced watching this film, but I was captured entirely up until the final act. I think it was the dialogue and performances that had me fascinated, so when it took another turn I missed that, but regardless it's an exceptional, unique film.
thirteen.
Ma Rainey's Black Bottom
Directed by George C. Wolfe
Written by Ruben Santiago-Hudson
Starring Chadwick Boseman & Viola Davis
While I can recognise the issues with plays adapted into films (pacing issues etc.), I do have a soft spot for them. In this instance, I prefer the simpler canvas to lay a masterclass in acting upon, and it truly is a masterclass. Viola Davis is phenomenal, and my heart aches to see Boseman in a role he has not lived to see the acclaim for.
twelve.
Happiest Season
Directed by Clea DuVall
Written by Clea DuVall & Mary Holland
Starring Kristen Stewart, Mackenzie Davis, Aubrey Plaza, Dan Levy, Mary Holland, Alison Brie, Victor Garber & Mary Steenburgen
If this movie is the "happiest" then why am I crying?
This is a real LGBTQ+ story under the guise of a fun Christmas film. It plays along with the cheesy tropes you've come to expect from the genre; and does so gleefully with authenticity which makes every scene a delight. The cast is also perhaps the most memorable ensemble of the year.
eleven.
1917
Directed by Sam Mendes
Written by Sam Mendes & Krysty Wilson-Cairns
Starring George MacKay
An epic, in the original sense of the word.
This is one of the realist depictions of war I have ever seen on the screen, and to experience it was a stressful, astounding experience. Roger Deakins somehow tops his own work phenomenally: and the 'one-shot' concept is not a cheap trick.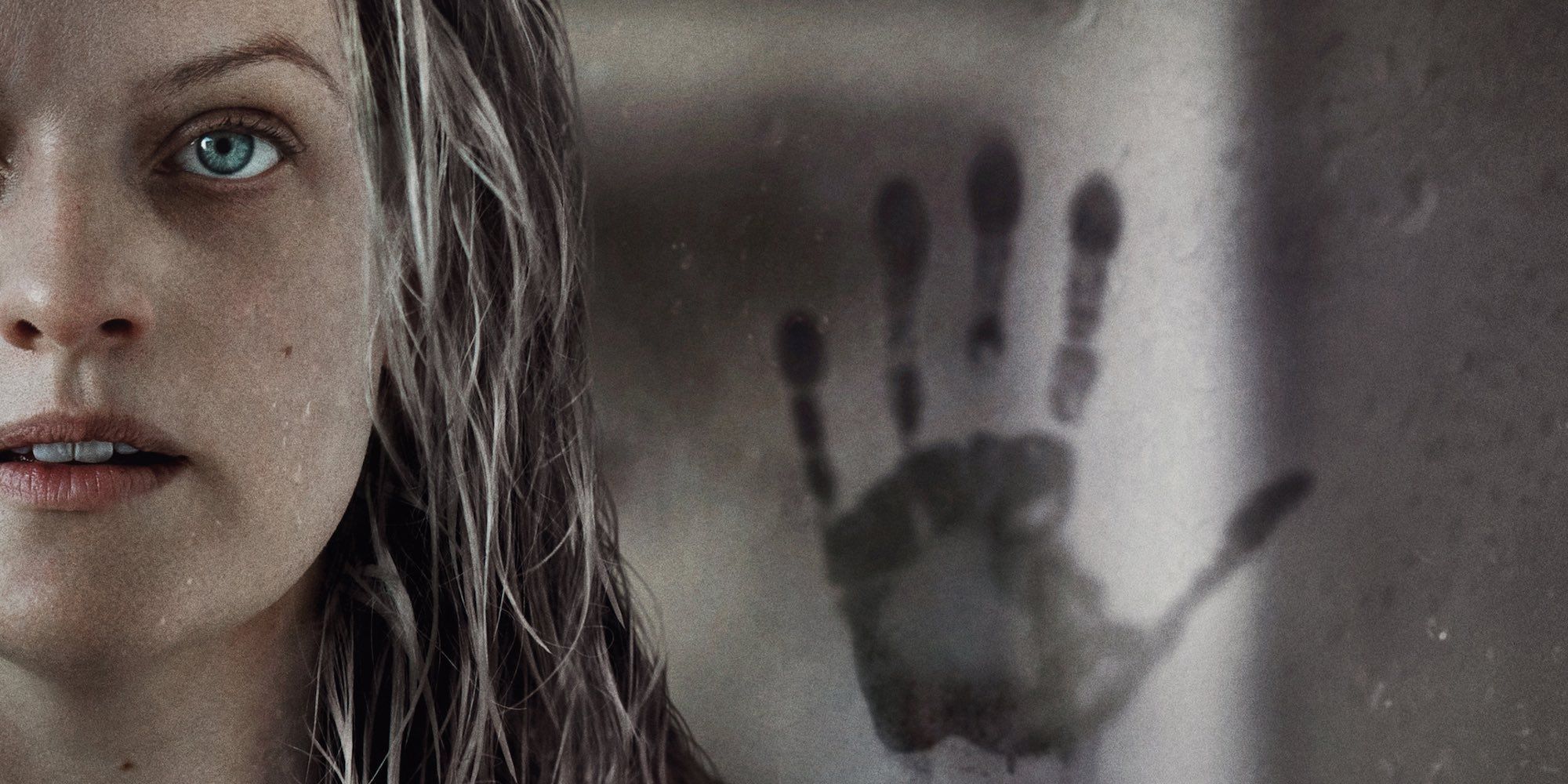 ten.
The Invisible Man
Directed by Leigh Whannell
Written by Leigh Whannell & H.G. Wells
Starring Elisabeth Moss, Aldis Hodge, Storm Reid, Michael Dorman & Oliver Jackson-Cohen
This is, without doubt, the most horrible concept that has ever been created. It chills me to my core, and is such a smart reinvention of a tired trope.
Elisabeth Moss continues to stun, and the fear it creates is so simple yet executed brilliantly.
nine.
Shithouse
Directed by Cooper Raiff
Written by Cooper Raiff
Starring Cooper Raiff & Dylan Gelula
I am astonished by Cooper Raiff: he's my age, and has written, directed and starred in this film that is so personal it manages to translate and be relatable to all. And 13 Going on 30 is a conversation topic in it? Iconic.
I am so glad Raiff is on my radar now.
eight.
Les Misérables
Directed by Ladj Ly
Written by Giordano Gederlini, Ladj Ly & Alexis Manenti
Starring Damien Bonnard, Alexis Manenti & Djibril Zonga
This is a gorgeous, gut punching film.
It's like a car wreck you can't look away from, and it knows it: making you watch on. Fantastic.
seven.
Sound of Metal
Directed by Darius Marder
Written by Derek Cianfrance, Darius Marder & Abraham Marder
Starring Riz Ahmed & Oliva Cooke
Riz Ahmed will undoubtedly nominations and wins aplenty under his belt for this. He is transformative to the utmost degree, and gives easily one of my favourite performances of the year as a heavy metal drummer who loses his hearing practically overnight.
It's beautifully, intelligently depicted, and must be seen my everyone.
six.
Never Rarely Sometimes Always
Directed by Eliza Hittman
Written by Eliza Hittman
Starring Sidney Flanigan & Talia Ryder
The up close and personal style of this makes you feel like you're living it, unrelentingly so. The two leads convey so much with so little, and it invokes a huge empathy without feeling like it's pushing an agenda – not an easy feat.
five.
Queen & Slim
Directed by Melina Matsoukas
Written by James Frey & Lena Waithe
Starring Jodie Turner-Smith & Daniel Kaluuya
I remain utterly stunned by this film – it is the only film this year that made me gasp out loud. It's exploration of a very true reality of the world we live in is wild, and humane. It shows the very real people under the issue, and it hurts.
four.
Portrait of a Lady on Fire
Directed by Céline Sciamme
Written by Céline Sciamma
Starring Noémie Merlant and Adèle Haenel
This film is hypnotising.
There is a genuine magical quality to it that possesses a viewer and makes you fall in love with it, and that's not just due to a new found adoration for Haenel. I'm so excited to watch it over and over for years to come.
three.
Palm Springs
Directed by Max Barbakow
Written by Andy Siara
Starring Andy Samberg & Cristin Milioti
God how I love watching a film for the first time and realising it's going to be one of your all time favourites. Just pure joy.
What I really loved about Palm Springs was it's ability to slowly reveal the plot to the audience. I knew going in that it was a time loop film – yet it's executed in such a manner that when you're first watching, you can't peg exactly where it is in the story you're entering or when the time loop will even come into play.
two.
Babyteeth
Directed by Shannon Murphy
Written by Rita Kalnejais
Starring Eliza Scanlen, Ben Mendelsohn, Essie Davis, Toby Wallace
I am so tired of the 'ill teenager coming of age' trope, and that's exactly what Babyteeth appears to be on paper – but don't let that fool you. It's slow to start as it finds it's feet, then all of a sudden you realise you've been hooked.
The characters are so rich, and to watch the principal cast play with them is a delight. This is a Hollywood-free depiction of what a consuming illness does to a family, and I felt it in my soul.
one.
Saint Frances
Directed by Alex Thompson
Written by Kelly O'Sullivan
Starring Kelly O'Sullivan
Absolutely stellar. I personally felt as if it was a summary of womanhood in the western world, thought I myself have experienced little to nothing directly depicted in the film. It's one of those rare films that finds it's way into your soul and ropes you in without warning to care about every character, despite knowing next to nothing about any of them.
It's frank, unapologetic and honest, but in a real way that's not aggressive. It feels like real life spilled onto the screen, and for that reason I fell in love with it.
---
I cannot believe we have another year of film under our belt. What a year! I have no idea where we go next.
If you're interested in seeing it, my full list ranking all 58 new narrative features is on Letterboxd.
Here's to a 2021 full of more exceptional films.